Junk Removal Service in Riverside, CA
Masterpiece Handyman Services
Junk Removal Professionals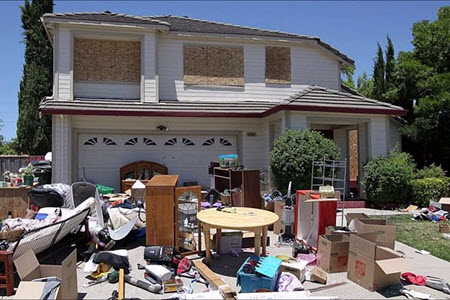 Save Yourself from the Hazards and Hassles
Every home or business needs a major cleanout or haulage at some point. You may choose to do the cleaning yourself but hiring a professional junk removal company to handle the job will save you a lot of time and prevent the possible unforeseen dangers of handling heavy or breakable objects.
Masterpiece Handyman Services is a professional junk removal company that offers a variety of services, including yard and construction site cleanup, removal of newspapers and magazine stacks, hauling off furniture, and discarded household items. Here are some of the benefits of hiring Masterpiece Handyman Services instead of turning your cleanup into a DIY project:
Why Hire Masterpiece Handyman Services...
Safety
Picking up heavy debris can be really tasking on the body if you try to do it yourself. Besides, there are usually sharp objects and other hazards that can cause injury around the cleanup area. This is why hiring Masterpiece Handyman Services is beneficial to ensure maximum safety.
Cost Effective
Masterpiece Handyman Services is one of the few professionals that can handle any type of junk removal at minimal costs. When cleaning up junk, you can choose to rent a dumpster and clear out the junk yourself or let our clean-up crew get it done for you at about the same price.
Proper Disposal and Recycling
Our junk removal service is done in a safe and environmentally friendly way to ensure that all metal items, electronics, vehicle and lawn mower batteries, including car and truck tires will be recycled.
Proper Knowledge and Equipment
Our experienced professionals are fully equipped to handle all kinds of junk removal jobs effectively and efficiently. We also know the specific regulations governing the disposal of hazardous products and other wastes.
Masterpiece Handyman Services offers professional level service in the junk removal industry. From garage cleanouts to debris removal at construction sites, we provide on-demand cleanup and haulage services for just about any kind of junk you need removed from your property.
Junk Removal Estimate
(FREE, No-Obligation)
We do all the work to make your life easier by providing a speedy, efficient and dependable junk removal service. With Masterpiece Handyman Services, you can expect a simple process, at the lowest rates and highest quality of service.
— Clean and green junk removal service by Masterpiece Handyman Services!
Give us a call today!
for an in-depth consultation
&
FREE, No-Obligation Estimate
TESTIMONIAL
A perfect gentleman, very professional, skilled, and experienced handyman. Always on time and ready to work. Anyone who chooses to hire him will be glad they did so. I want to thank red beacon for having workers like Cesar Cifuentes.
---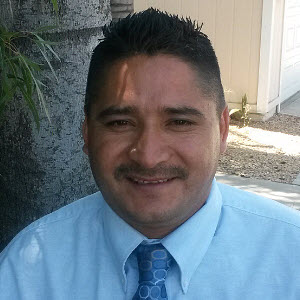 "Great service is my mission. That means that I always show up on time with a smile on my face. I'll always leave your home cleaner than when I arrived. And I'll keep you informed throughout the project so you always know what to expect next."
— Cesar Cifuentes
---